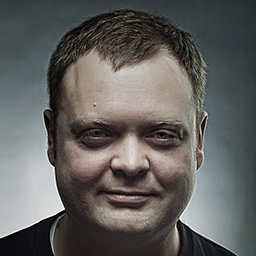 Mr. Dimitri Popov has over 20 years of Sales & Marketing experience with both multinational companies and high-tech startups in various industries: media (TV, online & print publishing), telecom (CATV & ISP), IT (e-commerce & SaaS), automotive (foreign & domestic), FMCG (food & non-food) with Procter & Gamble, Toyota, General Motors, MTV, CME 1+1, Reckitt Benckiser, and Volia Cable, mainly focused on new product launches.
Throughout his career, Dimitri managed teams of up to 50 people, and successfully exited from several startups, including SmashTV, SuperPhoto, YouScan, and co-founded Startup Crash Test (a TechCrunch of the former USSR), assembling up to 500 IT enthusiasts and entrepreneurs in Kiev, Ukraine.
Dimitri holds Bachelor Degrees in Engineering from a joint program of The University of Tulsa (Oklahoma, US) and Moscow Institute of Electronic Engineering (MIEE), and in Business Administration from the College of Business Administration of University of Tulsa. Dimitri also completed his MBA program at Weatherhead School of Management (WSOM) at Case Western Reserve University (CWRU) in Cleveland, Ohio, where he was granted an Ambassadorial Scholarship.
Dimitri's main hobby is scriptwriting for film and TV, which he does in cooperation with several partners in Moscow, Kiev and Los Angeles; he finds a lot in common between the development of a successful startup and a producing a successful film.